How Do I Get Into Physical Therapy School?
Learn what it takes to build your PT school application.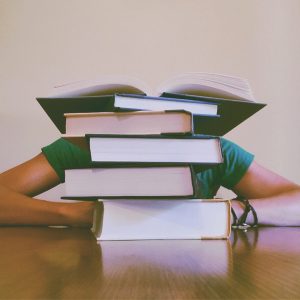 Congratulations! Your decision to apply to physical therapy school is exciting and admirable. It's the first step in your journey to joining a selfless and rewarding profession dedicated to helping others and promoting life-long learning. Physical therapy is a diverse profession with ample opportunities and flexibility, in addition to high job satisfaction and work-life balance. You've made a great decision, and you're in good company.
Applying to PT school, though, can be difficult. It's a lengthy process with lots of steps and requirements, and requires a significant investment of your time, effort, and money. However, there's no other feeling like finally getting that acceptance letter, knowing that your hard work has paid off and you're one step closer to becoming a physical therapist.
Let's dive into what it takes to build your PT school application in order to get into physical therapy school, and learn more about our services to help you build a competitive application here!
How do I prepare for the PT school application process?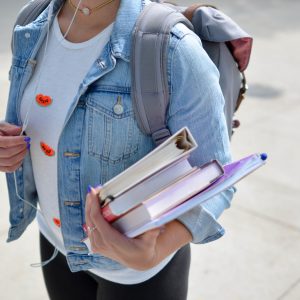 Let's start with the basics. Once you've decided to apply to PT school, it's important to ensure that you've fulfilled the common requirements. You'll need a bachelor's degree in order to apply. You can major in any subject you'd like, but you'll need to complete certain prerequisite classes for PT school. Each PT school may have its own list of specific prerequisites, but the most common classes required are:
Anatomy and Physiology with lab
Biology 1 and 2 with lab
Chemistry 1 and 2 with lab
Physics 1 and 2 with lab
Statistics
Psychology¹
If you're not currently enrolled in an undergraduate institution and you're looking to change careers, many PT schools accept courses taken at four year colleges or universities within that past 7-10 years. Each PT school will have its own requirements for prerequisites as well as minimum grade point averages (GPAs) accepted.¹
The Graduate Record Examinations (GRE) is the standardized test commonly used for PT school admissions. It's a three hour and 45 minute test usually administered at a testing center. The GRE includes questions on verbal reasoning, analytical writing, and quantitative reasoning.² Each PT school will have a minimum score you should achieve for each component.
It's becoming more common for PT schools to require applicants to have experience in a physical therapy setting, whether by volunteering, shadowing, or working. Schools may require a certain number of hours and/or experiences in particular types of settings, such as hospitals, nursing homes, or outpatient clinics. A licensed physical therapist may need to confirm the number of hours you've spent at the site.¹
I'm ready to start my PT school application. What now?
Most PT schools now participate in the Physical Therapy Centralized Application Service (PTCAS).¹ It's an online application for applicants to apply to one or more PT schools. The PTCAS asks for a variety of information about your personal and academic background, including your GRE scores, grades, and PT observation hours, and requires a personal statement. Some physical therapy programs require supplemental applications as well.
PT schools typically require at least one letter of reference, or a recommendation letter. Schools may require that these letters come from specific people, such as professors or physical therapists. These letters should serve to highlight your character and demonstrate why you belong in PT school.¹
Physical therapy schools will have their own application deadlines, which means all of the materials for the program should be submitted through PTCAS by that date.³ Many schools accept applications on a rolling basis.
What happens after I've submitted my PT school application?
High five! You've submitted your PT school application. That's a huge accomplishment, and you should be proud of yourself.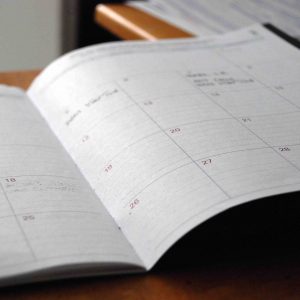 The last step in the admissions process is an on-campus interview. Although not required by every school, many schools invite applicants to their campus for an interview. Schools may host a whole day of events including interviews, information sessions, campus tours, and conversations with current students and faculty members. Interview formats vary by school, with some institutions hosting one-on-one interviews with faculty members or students, and other institutions involving an interview panel and/or group interviews.¹
Interviews are an important part of the application process and you should treat them as such. Interviews are a chance for the admissions committee to put a face to a name and evaluate your communication skills, professionalism, and familiarity with the physical therapy profession.¹ But don't forget, interviews also give you the opportunity to make sure the school is a good match for you.
After the interview process, it's a waiting game for decisions to roll out. Since many schools accept applications on a rolling basis, the faster you submit an application, the faster you'll receive an admissions decision.
Apta.org. 2020. Admissions Process For Doctor Of Physical Therapy Education Programs. [online] Available at: <https://www.apta.org/your-career/careers-in-physical-therapy/pt-admissions-process> [Accessed 18 June 2020].
Ets.org. 2020. GRE General Test Content And Structure (For Test Takers). [online] Available at: <https://www.ets.org/gre/revised_general/about/content/> [Accessed 18 June 2020].
Ptcas.org. 2020. Deadlines & Early Decision. [online] Available at: <http://www.ptcas.org/Deadlines/> [Accessed 18 June 2020].