How Do I Write My PTCAS Essay (Personal Statement)?
The PT School application process is challenging, to say the least. But, it's incredibly rewarding, because at the end of this process you'll be on your way to starting your career and getting your dream job as a physical therapist.
One of the most important parts of the PT School application process is the personal statement, or the essay. Each year, the Physical Therapy Centralized Application Service (PTCAS) sets a specific prompt for the personal statement. This personal statement is submitted to every school to which you apply. In short, it's a chance for you to set yourself apart from the other applicants. So, how do you write your PTCAS essay? Let's dive in to learn more about this part of the application process, and learn more about our services to help you with your personal statement here!
What is a Personal Statement?
A Personal Statement is an essay that explains your background and allows you to describe yourself. It's a common requirement for graduate schools and jobs, so it's especially important for you to use the personal statement to explain why you want to pursue this opportunity.
A Personal Statement can be a general description of yourself or it can answer a specific prompt. It's common for graduate schools to ask specific questions for the Personal Statement.¹ In this case, the Personal Statement is a chance for you to show the admissions committee who you are beyond the data in your application. In an essay format, you can expand upon your character, goals, and background, allowing the admissions committee to get to know you.
What Should I Know About a Physical Therapy Personal Statement?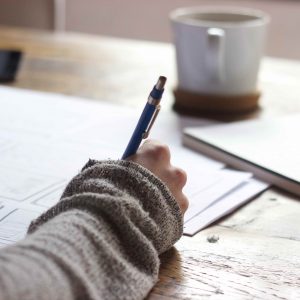 Each year, PTCAS sets a prompt for you to answer for the personal statement. You're given about one page, or 4,500 characters, to answer the PTCAS prompt.
PTCAS Personal Statement prompts can vary in topics, but ultimately they touch on the physical therapy profession. It's important that you answer the PTCAS question in your essay. But you should also view this as an opportunity to describe yourself to the admissions committees. Keep in mind that these committees are reviewing hundreds, or even thousands, of applications each year. Use this opportunity to set yourself apart.
In your essay, you should explain why you want to become a physical therapist, but try to avoid using a common reason such as "I want to help people." Show the admissions committee your passion for physical therapy and prove to them why you belong in physical therapy school and why you're going to become a great physical therapist.
Above all, remember that through the 4,500 characters in your essay, you're not just telling the admissions committees who you are… you're showing them.
Lab P. The Personal Statement // Purdue Writing Lab. Purdue Writing Lab. https://owl.purdue.edu/owl/job_search_writing/preparing_an_application/writing_the_personal_statement/index.html. Published 2020. Accessed July 26, 2020.