Conversations with Clinicians: Rick Pezzullo, PT, DPT
Position
Physical Therapist 
Current Physical Therapy Setting
Outpatient Orthopedics
DPT Program Attended
Columbia University
Today, we sit down with Rick Pezzullo, PT, DPT, to discuss his journey as a physical therapist and his expertise in working with patients in the outpatient orthopedics setting.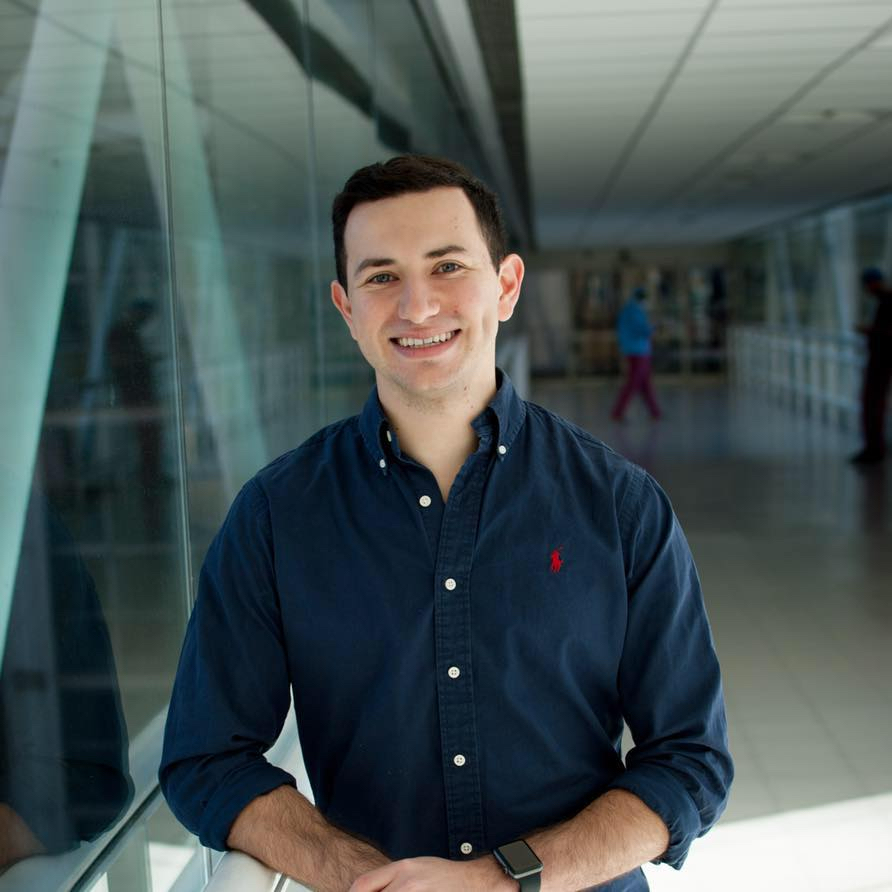 Why did you decide to become a physical therapist?
I always had an eye towards a career in healthcare because I believed it would provide me fulfillment and would reward me everyday by improving the health and livelihoods of others. In addition, healthcare jobs provide unmatched job stability. I grew up watching and playing sports and I knew I wanted to do something that would combine my passion for athletics with healthcare. I decided NOT to become a sports medicine physician because it felt more rewarding to me to participate in the hands-on rehab and build a rapport with my patients that I see a few times a week instead of once every few months. As opposed to diagnosing and referring a patient to physical therapy, I would be the one directly rehabilitating an injury and getting that person back to what they love to do. I'll take the smaller paycheck any day to feel that level of achievement and fulfillment.
What made you choose the physical therapy school that you ultimately attended?
Ultimately, my choices were narrowed down to Columbia and Northwestern. Both had a reputation for being outstanding programs and with similar costs. I chose Columbia because as a native New Yorker, I felt my long term career and life would be here and it made more sense to build my network somewhere where I saw my future. It was also a nice perk to be closer to my family.
What were the most challenging and rewarding parts of physical therapy school?
The most challenging part of PT school was certainly the workload. Most of your free time needs to be devoted to studying, which is tough when you consider how distracting a buzzing city like New York can be. Obviously, you will have pockets of time where you can let loose, but the volume of material you will have to master will require hours upon hours of work. You will have to make sacrifices and realize, with an eye towards the future, that it will all be worth it. 
For me, the most rewarding parts of PT school were all the close relationships I formed during that time. You and your classmates build an unbreakable bond through the sweat and tears that PT school requires. At the end of it, I made some lifetime friends and people who I can always lean on for support, advice, and a fun time. 
How did you decide to work in the outpatient orthopedics physical therapy setting?
Through my clinicals in school, I realized a hospital or sub-acute setting was not for me in terms of the schedule and the types of patients you see. As a sports-oriented person, I wanted to make sure I was able to treat a more active population and not be bogged down with certain bureaucratic intricacies that you might experience in a hospital setting. In outpatient orthopedics, I feel like I treat a wide array of patients and am able to focus on higher-level therapeutic exercise and manual techniques.
What's one thing you know now that you wish you had known as a physical therapy student?
I wish I had known going into PT school that I would be required to have certain athletic training experience in order to qualify for certain internships. I had wanted to do certain athletic-based clinical rotations, but the clinics or settings would only allow students with an ATC. My undergraduate institution did not offer an ATC, so I felt a little powerless at the time. I remember being disappointed, but there are other avenues to be able to achieve those goals as you establish yourself in the field. 
What's one piece of advice you would like to share with future physical therapists?
I'd say maintaining your mental health is the most important part of PT school. Focus on surrounding yourself with friends that will be able to help you, not just with school work, but with life's issues. There will be times when you doubt yourself and your abilities, but you have to remember that these programs chose you for a reason. Everyone in PT school is intelligent. The difference between the ones who are successful and the ones who are not is the people they surround themselves with and having the confidence to know that you have all the tools to be able succeed if you put in the time and effort.