Conversations with Clinicians: Lailah Farmer, PT, DPT
Position
Physical Therapist 
Current Physical Therapy Setting
Pediatric Orthopedics and Sports Medicine
DPT Program Attended
Columbia University
Today, we sit down with Lailah Farmer, PT, DPT, to discuss her journey as a physical therapist and her expertise in working with patients in the pediatrics and sports medicine setting.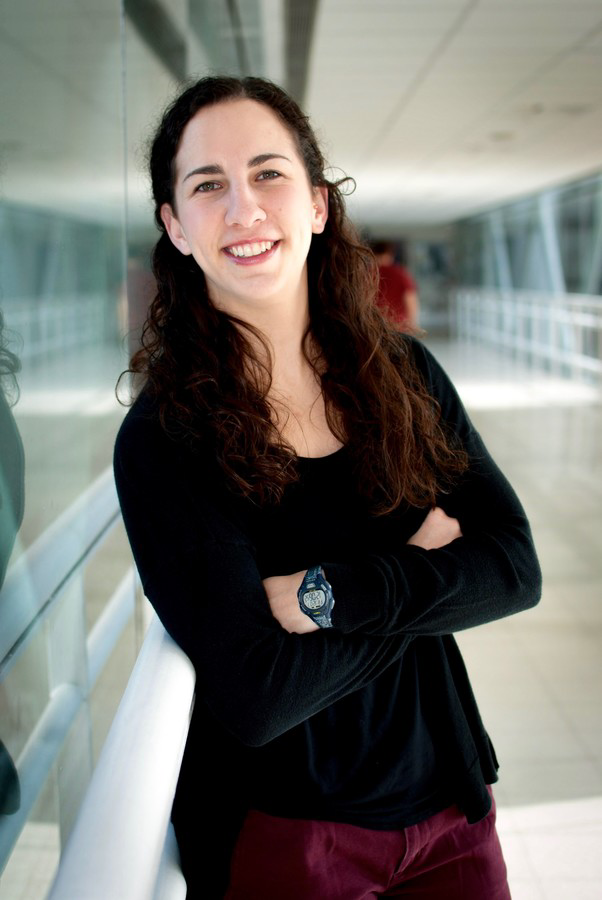 Why did you decide to become a physical therapist?
I always knew I wanted to be in the medical field. It was something that grabbed my attention from moments such as my first CPR class and the first episode of Grey's Anatomy, and I never questioned it as my calling. I initially went to college under the impression that I would go to medical school and become an MD. However, I suffered an ACL injury during my junior year and found myself fascinated with the recovery process. It was at that point that I realized that I wanted to work in a profession that allowed me to help people get back to their passions in life.
What made you choose the physical therapy school that you ultimately attended?
It's a given that people want to go to a reputable school that will provide a good education. However, when I was looking at schools, there were a few additional considerations I kept in mind. I wanted to move to a big city and attend a school that would open doors for me while I was there as well as continue to create opportunities after I graduated. I also narrowed my search to programs that would provide opportunities for community outreach, both locally and internationally. Additionally, I sought a school that offered clinical education options in multiple cities and settings to feel out where I might want to launch my career. Despite all of these tangible pieces, the biggest influence that led to my final decision was that I felt at ease and at home at Columbia, and I later emphasized this with prospective students who came to look at our program.
What were the most challenging and rewarding parts of physical therapy school?
I think most people can agree that the course load is the most challenging part, and it takes a lot of skill to balance each aspect of your life due to this. I took the approach that this knowledge was meant to be a lifelong resource, and not something to cram into my brain in 3 years. The most rewarding part was meeting so many people from so many backgrounds and led to some of the best friendships.
How did you decide to work in the outpatient/hospital-based physical therapy setting?
I was aware that the financial commitment to PT school and the anticipated salary after graduation were greatly unbalanced, so I spent time finding methods that could help me achieve my goals. I discovered the Public Service Loan Forgiveness program, which is built to help provide financial reprieve to those who work with nonprofit or government organizations after 10 years, and heavily influenced the job openings that appealed to me. Hospital-based PT settings can also have more opportunities for professional advancement through continuing education and clinical research.
Why did you decide to specialize within pediatrics? What's your favorite aspect of working with the pediatric population?
Working with kids was always a component of my vision as a medical professional. They are in such an impressionable phase of life, and I feel fortunate to provide a positive role model in their lives. The best compliment I receive at work is when one of my kids tell me that they want to become a PT or even make comments like "Miss Lailah's job seems really fun." I also believe this age group provides more opportunities to help them create good habits and life skills as well as positive mindsets about themselves and others. Above all else, they are HILARIOUS! Spending so much time with kids keeps my mind hungry for more knowledge because they can have the most random thoughts or questions, so they definitely keep me on my toes.
What's one thing you know now that you wish you had known as a physical therapy student?
First, due to the financial commitment that comes with PT school, I wish I would have looked further into other ways that I could offset this other than the PSLF program I spoke of. Admittedly to a certain degree, I think that's a level of financial literacy that comes with more learning and responsibility in adulthood but I wish I would've sought out other resources that could help with this. I also would have sought out more fruitful opportunities in regards to building a professional portfolio and an effective approach to contract negotiation. I think it's tough as a young professional to discuss salary and benefits because we don't have a good breadth of resources that are able to provide guidance with these topics. Finally, I wish I could've taken more classes or worked to discover resources based on mental health and how it influences a person's health. I believe our educational training skims over this topic that impacts us, as providers, and the people we interact with.
What's one piece of advice you would like to share with future physical therapists?
Shadow as many PTs in different settings to make sure it's the path you would like to pursue. It's incredible to see how physical therapy has created a presence in a multitude of areas in the medical field, but I believe the outpatient orthopedics clinic is the "stereotype" in our field. This is something I discuss with the kids I work with that express interest in pursuing the profession of PT, that being a PT can look like many different things. Above all, I think a person should consider the goals and desires one has in life – family, hobbies, overall health – and find a job that best supports that. You are at work for a large part of your life, so you should feel like it makes you a better person and supports your dreams.