Conversations with Clinicians: Elizabeth Abercrombie
Elizabeth Abercrombie, PT, DPT
Position
Physical Therapist 
Current Physical Therapy Setting
Acute Care (Orthopedics, Trauma, Vascular, Surgery, Medicine) and Ambulatory Surgery
DPT Program Attended
Columbia University
Today, we sit down with Elizabeth Abercrombie, PT, DPT, to discuss her journey as a physical therapist and her expertise in working with patients in the acute care setting.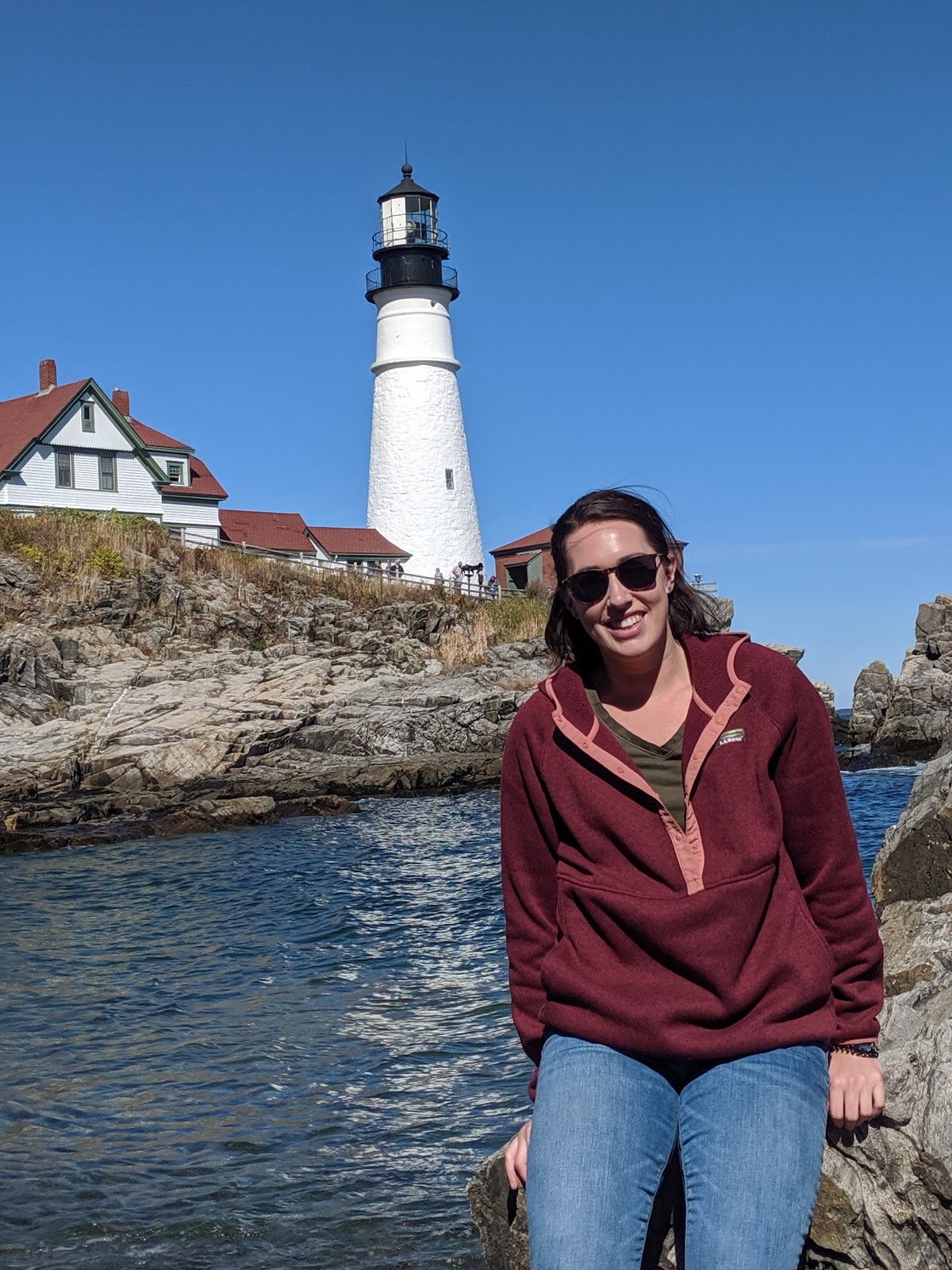 Why did you decide to become a physical therapist?
Since high school, I knew I wanted to pursue a career in healthcare. My father had started suggesting I look into physical therapy after he had a course of treatment following a neck surgery. While in college, I decided to take his suggestion seriously and began working as a PT aide at an outpatient clinic called Ridgefield Physical Therapy in my hometown of Ridgefield, CT during my summer and winter breaks. I quickly developed an interest in the field and the ability to instill a new or renewed confidence in a patient's ability to recover and thrive. I admired the physical therapists in this clinic and wanted to have the same opportunity to positively impact an individual's life in the outpatient setting. Shortly after starting physical therapy school, my interests broadened into the inpatient setting and this interest continued to fuel my drive as I continued through Columbia's PT program.
What made you choose the physical therapy school that you ultimately attended?
I began searching for physical therapy programs to apply to in my junior year of college. I attended The College of William and Mary in Williamsburg, VA for my undergraduate studies and knowing this school is a smaller institution in a suburban setting, I was looking for a new setting for my graduate studies. Some of the major factors I was looking for were a PT program in an urban setting that was associated with a teaching hospital and a PT program that provided a broad range of elective and specialty courses. I also was sure to look at the recent passing rates for the NPTE (aka boards exam). Columbia University's PT Program checked all my boxes and my visit on interview day confirmed my interest. When I met the students and professors, I felt the same sense of community that had enriched my experience at William and Mary. 
What were the most challenging and rewarding parts of physical therapy school?
There were a number of both challenging and rewarding parts of physical therapy school, probably many more than can be explained in a single blog post. But if I had to dial in on the most challenging part, I would say taking the knowledge learned in the classroom/lab setting and applying it to the clinical setting. In the classroom/lab, you are learning what feels to be concrete "black and white" knowledge in order to be tested appropriately. However, both my classmates and I quickly discovered when we stepped into our clinical affiliations that you had to become comfortable being challenged to take that same "black and white" knowledge and apply it to the very "gray" setting of the clinic. 
Without a doubt, one of the most rewarding parts of physical therapy school was the opportunity to work alongside my peers, my fellow classmates, who are now both talented clinicians, but also some of my greatest friends. If it had not been for the support of these people, I would not have succeeded as I had in PT school. I was challenged and encouraged by those around me to push myself to become the best possible clinician for my patients and community.
How did you decide to work in the acute care setting?
I initially began PT school thinking I wanted to work in the outpatient setting due to my exposure while working as an PT aide in college. Honestly, when beginning PT school, I didn't have a thorough understanding of the physical therapist's crucial role in the inpatient setting. Through coursework, lab work, clinical observations, and clinical affiliations in both the acute care and acute inpatient rehab settings, I quickly realized that this was the setting I wanted to work in. I was fortunate to be offered a Staff Physical Therapist position at New York Presbyterian Hospital – Weill Cornell Medical Center after completing my final two clinical affiliations there in the acute inpatient rehab and acute care areas. I have had the opportunity to rotate through both the acute inpatient rehab setting and acute care floors that include medicine, geriatrics, oncology, surgery, orthopedics, trauma, vascular, and emergency medicine. 
Why did you decide to specialize within geriatrics? What's your favorite aspect of working with the geriatric population?
Working in the inpatient adult setting, the geriatric population is both the majority of patients seen, but also the population with one of the greatest needs for consistent physical therapy intervention, specifically when ill, injured, and hospitalized. I have seen how important it is to have a thorough evidence-based understanding of the geriatric population when it comes to physical activity and fitness to allow for optimal living. And because of this, I wanted to specialize in this field. My favorite aspect of working with this population is observing and appreciating the resilience that is present in these individuals to obtain, regain, or maintain their independence and confidence.
What's one thing you know now that you wish you had known as a physical therapy student?

I wish I had known and appreciated more that PT school is truly the time to explore as many areas of physical therapy practice as possible without worry that you may pigeon hole yourself. I feel I took advantage of exploring different courses/electives, areas of practice, and clinical observations. However, I wish I had taken the opportunity to complete a clinical affiliation in an area that I didn't necessarily see myself pursuing after PT school as that would have been my one opportunity to gain exposure and appreciate that area of PT, such as pediatrics. 
What's one piece of advice you would like to share with future physical therapists?
This may sound obvious, but I feel it can't be stated enough, that as a physical therapy student you should keep an open mind. Keep an open mind in your coursework/elective selections, in your clinical affiliation placements, and even in your first job placement after PT school. One of the greatest benefits of becoming a physical therapist I have observed is that you can always shift gears and seek a new area of focus by working in a new setting or with a new population. A career in physical therapy will keep you on your toes as long as you continue to seek the challenge.