Conversations with Clinicians: Kyle Stupi
Kyle Stupi, PT, DPT, CSCS
Position: Clinical Director, Partner
Current Physical Therapy Setting: Outpatient Orthopedics
DPT Program Attended: New York Medical College
Today, we sit down with Kyle Stupi, PT, DPT, CSCS, to discuss his experience as a Clinical Director and partner for an outpatient orthopedics clinic and his advice for future physical therapists.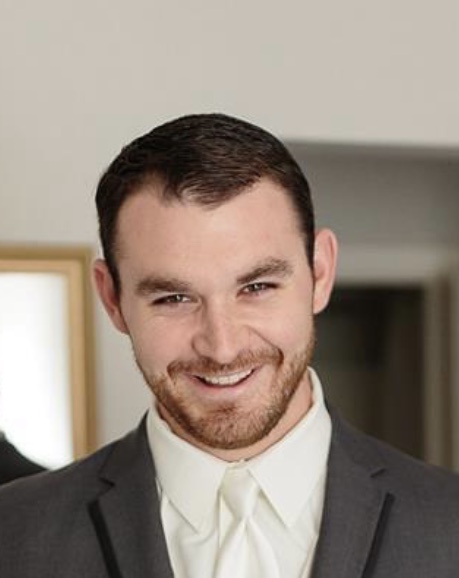 Why did you decide to become a physical therapist?
I became a physical therapist because I believe in developing personal relationships with my patients and healing them through a combination of manual therapy, exercise prescription, and education. Nothing else in the medical world has that same combination to me. This is also my chance to give back because of those who gave to me throughout my high school and college athletic career.
What made you choose the physical therapy school that you ultimately attended?
Logistically it was a home run for me to stay near my friends and family. I had just finished school, living, and working in NYC for 6 years and was ready for a change to the suburbs while still having the access to everything NYC has to offer. 
What were the most challenging and rewarding parts of physical therapy school?
Most challenging for me was definitely neurology. I've known since undergrad that I wanted to work in outpatient sports and orthopedics. Challenging myself in a different field was difficult and I was able to persevere thanks to my great classmates and study partners who helped guide me through. My most rewarding moment was receiving my first thank you card from a patient on my first clinical. It was a reminder of the impact that we have as therapists on peoples' lives and how we're helping other human beings to get better each day
How did you decide to work in the outpatient physical therapy setting?
I knew from my athletic experience this was the area I wanted to dive into head first. I knew I'd be able to relate to my patients on a personal level and put myself in their shoes as they went through their PT journey. This is my chance to have an impact on other people the same way I was impacted by PTs who used to treat me. I see myself in each one of my patients and that allows me to create the most personalized relationship with them possible.
Tell me about your path to becoming a Clinical Director. What's your favorite aspect of being a Clinical Director? What's the most challenging aspect of being a Clinical Director?
I knew pretty early on in PT school that I wanted to become a director and aim for the manager/business route. As I interviewed for my first job, I wanted to work for a place where I would have the opportunity to grow and have them invest into my future. I remember on my interview with my current COO that I confidently told him I would be his first clinical director in a new area where they currently didn't have an office. Fast forward 3 years and I was able to open and direct that office.
My favorite aspect of being a director is my ability to impact so many more lives in different ways than a staff therapist. As a PT, I'm limited by how many people I can impact based on how many patients I can see in a day. As a director, I get to have a greater impact on my teammates who I work with each day and they in turn are able to better impact their patients which multiples my contribution on peoples' lives.
The most challenging aspect is being able to balance what is best for my team with what is best for each individual person. Sometimes I have to decline a request from a teammate, oftentimes a very deserving and legitimate request because it may not be the best decision for the team. At the end of the day, I'm going to do what I think is the best move for the betterment of my team. It may be a decision that's not the best one for a single person or even myself individually, however, the greater good of everyone is most important and being able to convey that message across the board is super challenging.
What's one thing you know now that you wish you had known as a physical therapy student?
How the "game" of physical therapy works. PT schools do an amazing job of teaching you the hard skills to be a great clinician. What they often fall short on is explaining things like how insurance works. In a perfect world we could treat our patients free and clear of restrictions but unfortunately that's not the case. We often have to be the ones to explain to patients what their insurance coverage is, how authorization will dictate their treatment, how paying for PT works, and many more crucial conversations that directly impact treatment. It's a skill every new PT struggles with not only understanding but also with delivering to their patients. We need to do a better job as a profession of preparing our PTs for the real world.
What's one piece of advice you would like to share with future physical therapists?
Above anything else when you first start to work, whether it's as a PT, aide, front desk, or anything else, make sure you find a place where you love to work. At this point in our career and schooling, hopefully we've figured out what it is we love to do. That's only half the equation. The other half which is arguably more important is finding a place where you love to do that thing. Even if the job itself is amazing, it can be so easily overshadowed by an environment with poor culture that will lead to burnout, something very real in our profession. The best way to avoid that is to remember why you love what you do and surround yourself with a supportive team who will push you to learn, step out of your comfort zone, and have fun.